Updated by Satish Shetty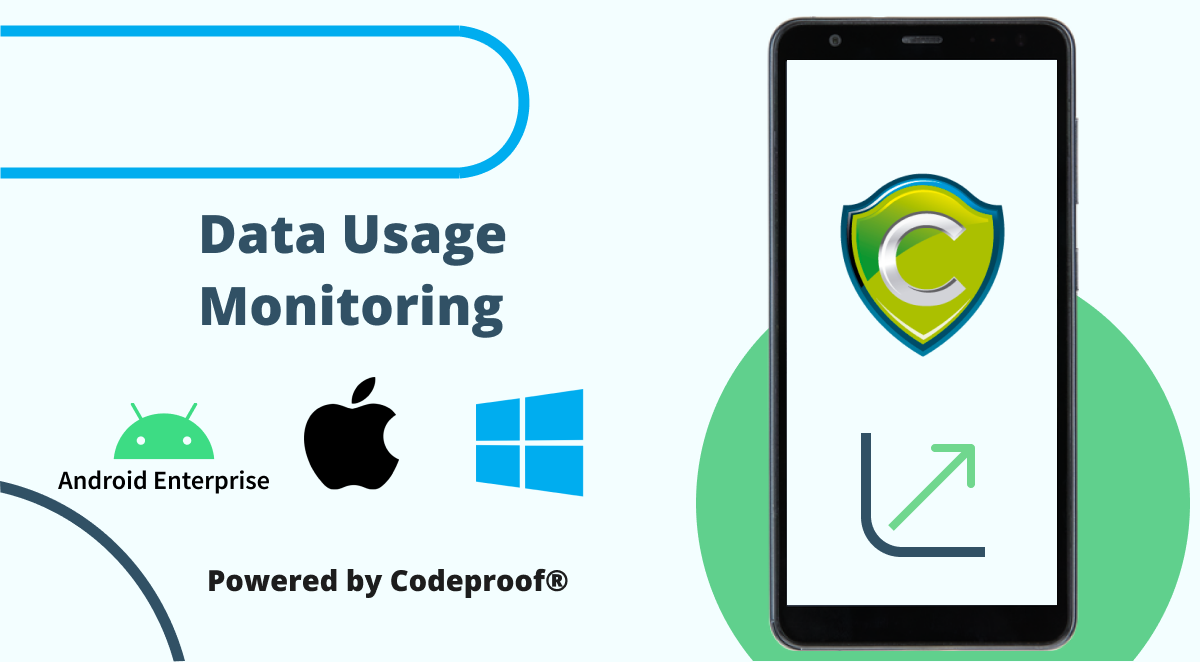 The Codeproof EMM Platform offers data usage monitoring tools to IT Administrators. IT Administrator can specify the monitoring schedule and data usage size in the mobile policy manager. The Codeproof platform sends alerts to users and/or Administrators periodically.
Steps:
Login to Codeproof cloud console.
Go to Mobile Policy Manager.
Select a device or a group of devices from the left side tree.
On right panel, go to "Android Security->Data Usage" tab.
Select the schedule (daily/monthly), select data limit size in KB/MB/GB and then select alert types.
Alerts will be sent to either end-user or Administrator. See below attached image illustrations.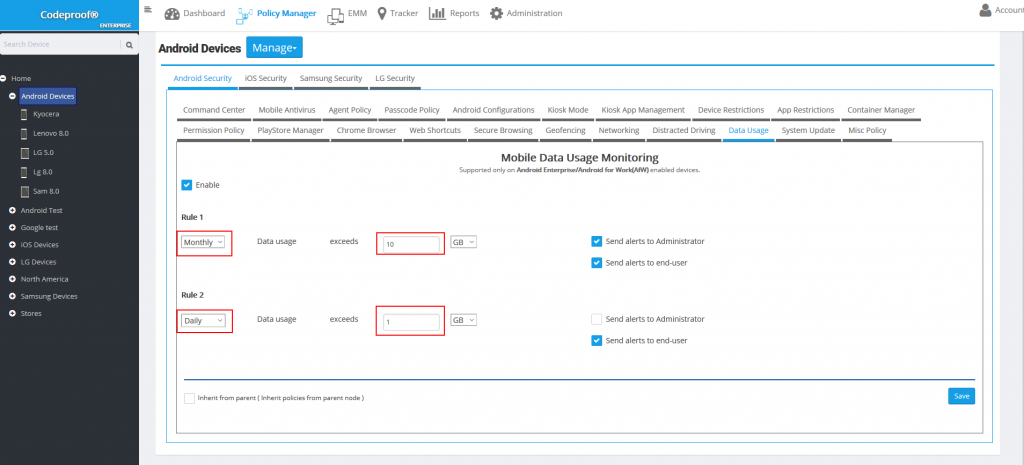 Configure the Alerts in the Alert Manager: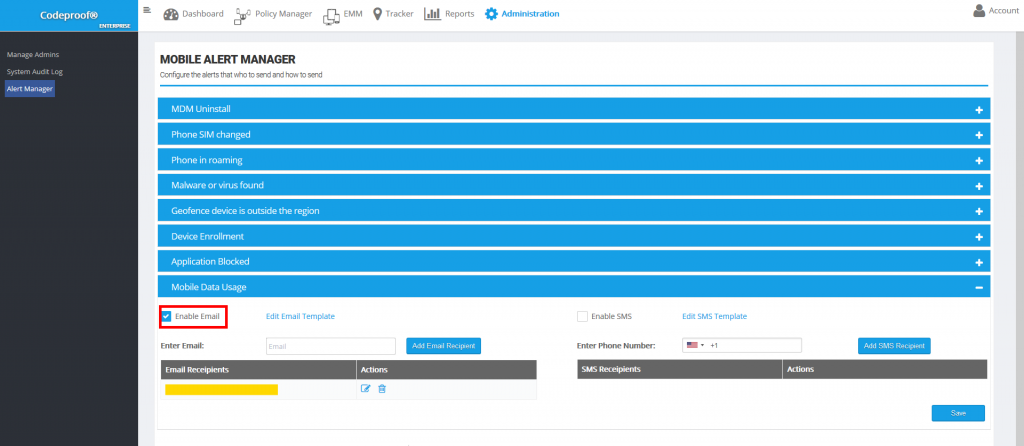 Usage Alerts: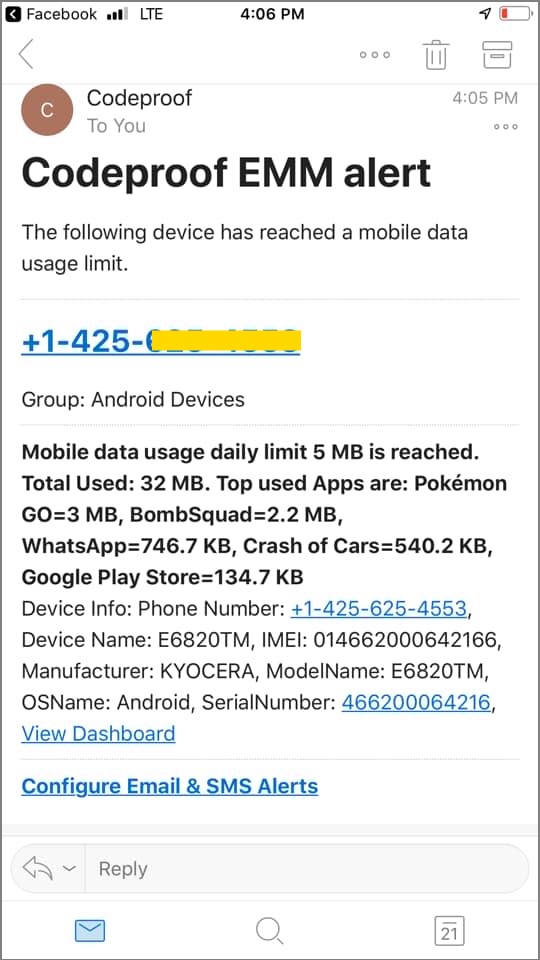 Data Usage Analytics
The Codeproof EMM offers a mobile and WiFi data usage analytics at the device level. The Codeproof platform gathers usage information from Android devices. The IT Administrator can view all the usage information remotely via the central cloud console.
Last 30 days of Cellular and WiFi data usage meter: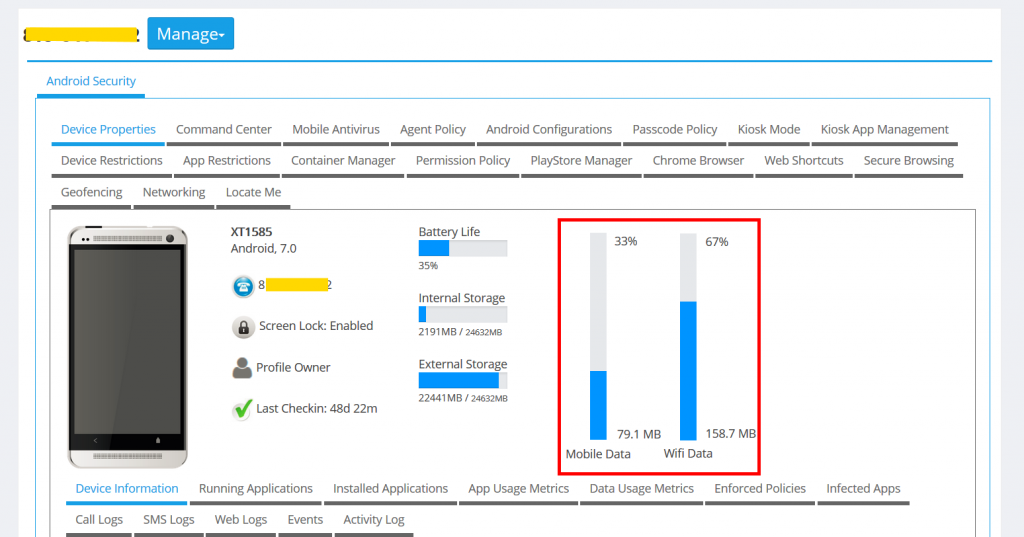 Last 30 days of Mobile and WiFi Data Usage by individual apps: