How to configure Office365 email or Exchange EAS on Apple devices
How to configure Office365 email or Exchange EAS on Apple devices
Updated by Satish Shetty
To setup a Microsoft Office365 or Exchange Active Sync (EAS) email account remotely on iPhone, iPad or iPod Touch devices, Please following these steps.
Login to Console and select a device node using Mobile Policy Manager.
On right side panel, select "iOS Security" and then select "iOS Configurations".
Then go to "Microsoft Exchange" section
Click on "Enable" to enable the policy and enter the server info.
After entering all the info, hit "Save" button to save all the settings.
To remove the email and all the sync data,
Uncheck "Enable" checkbox.
Hit "Save" button below to save the policy.
Now emails and calendar data are removed automatically.
For example to configure Office 365 use following server names:
Exchange Active Sync Host: outlook.office365.com

Username: <email-address->

Email: <email-address->

Password: xxxxxxx
See below image illustrations.
Setting up Office365 Email :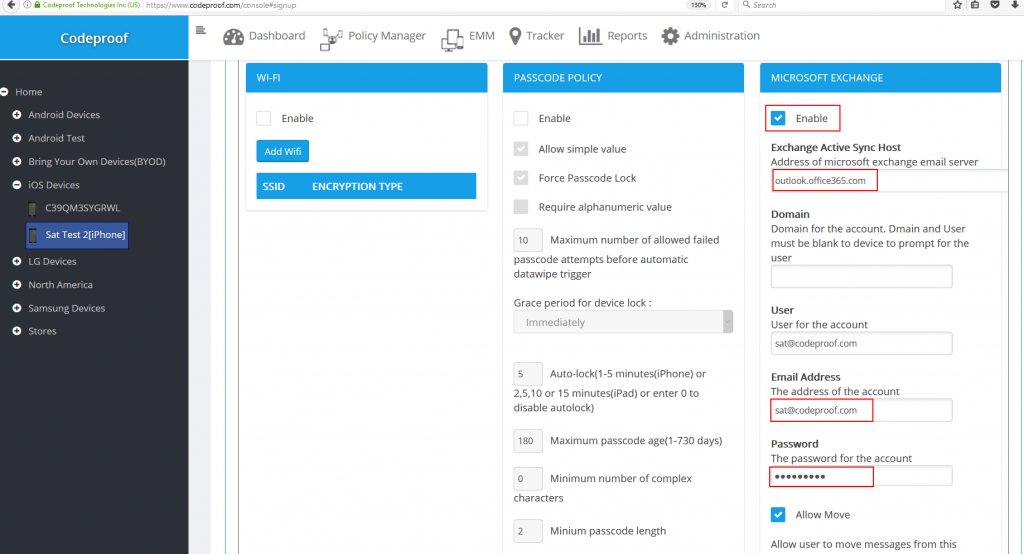 You can see the "Exchange Account" profile in the iPhone Settings (Settings->General->Mobile Device Management). See below.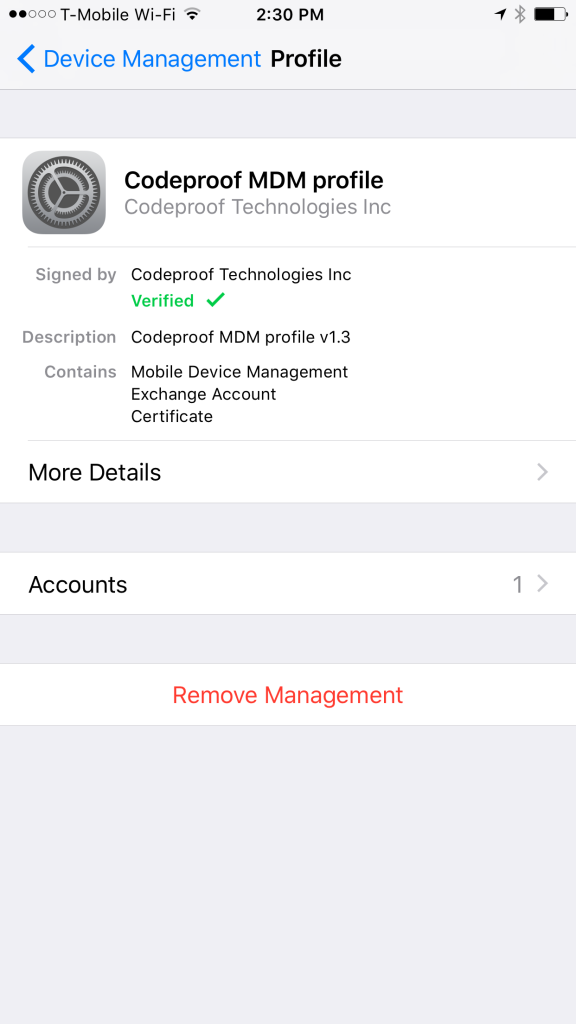 The email Inbox name is "Exchange Email". See below.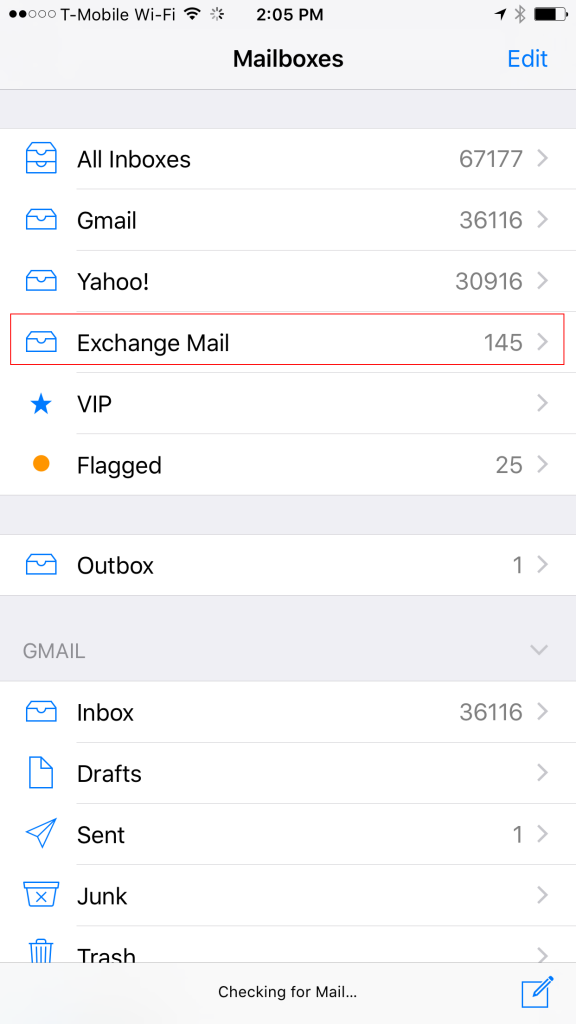 Removing Office 365 email inbox: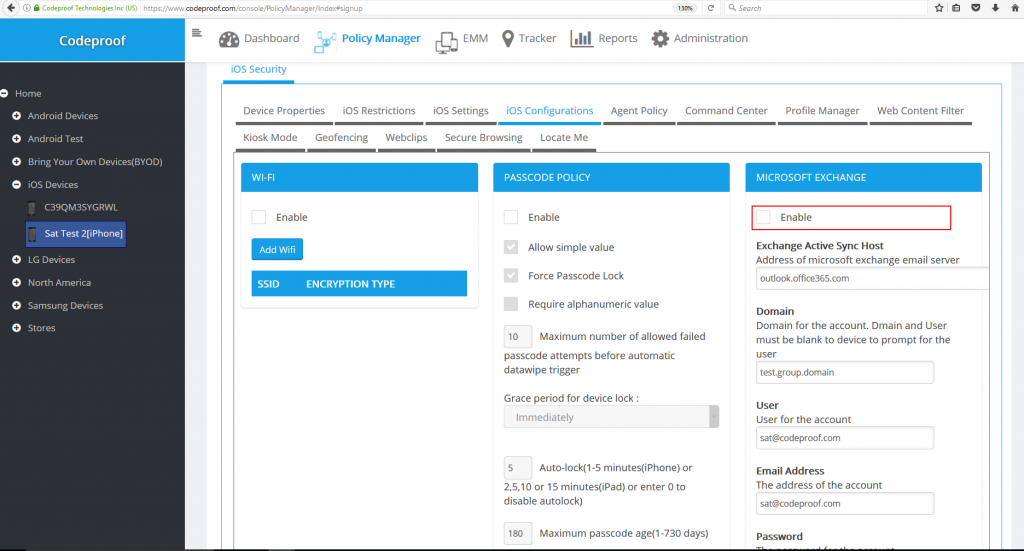 In the MDM Profile settings "Exchange Profile" has been removed now. See below.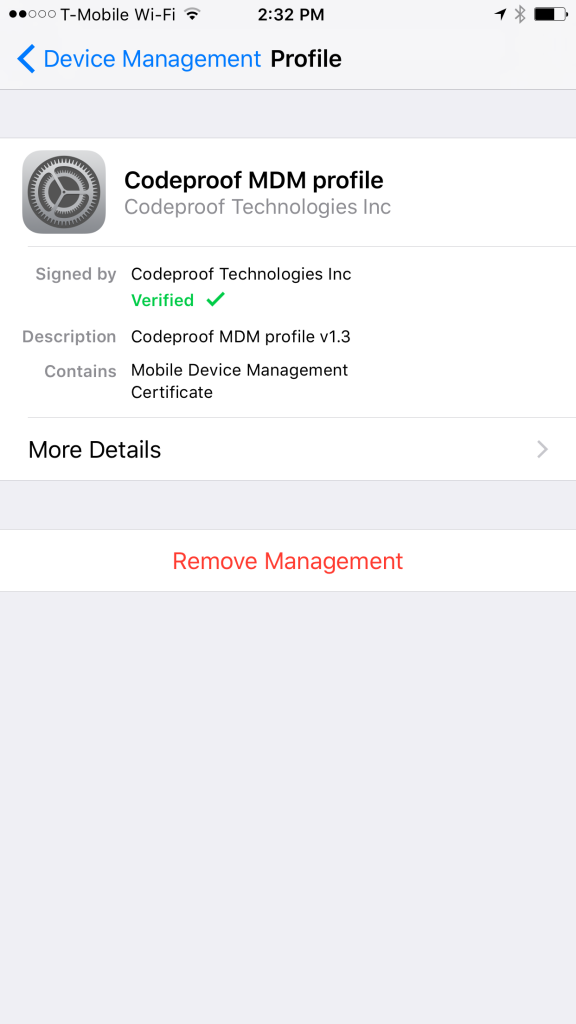 KEYWORDS: Microsoft Exchange Active Sync, Office365, EAS, Mobile Device Management, MDM