Android Enterprise Custom Messages
Android Enterprise Custom Messages
Updated by Satish Shetty
The Codeproof EMM platform supports following custom support messages. These messages are shown to end-users in the device. The EMM administrator can customize these messages per device basis or a group of devices.
Set a custom lockscreen message - Shown on lock screen
Set a custom message for blocked settings (up to 200 characters) - Short message shown when settings are blocked.
Set a custom message for users to view in Settings - Detailed message shown in Settings.
See below policy editor :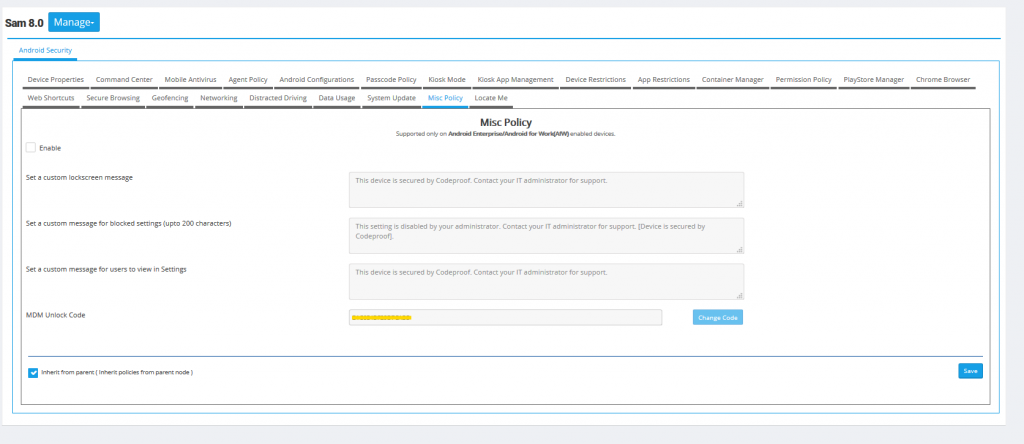 In the above image, the "Enable" checkbox is checked then only the custom messaging policies are enforced. If it is unchecked, no operation is performed.
Setting a custom lock screen message:
If lock screen message is empty then, the device administrator's custom message will be cleared in the device and then the end user can customize their own lock screen message.
If lock screen message contains only white-spaces then the message on the lock screen will be blank and the user will not be allowed to change it.
See below image illustrations.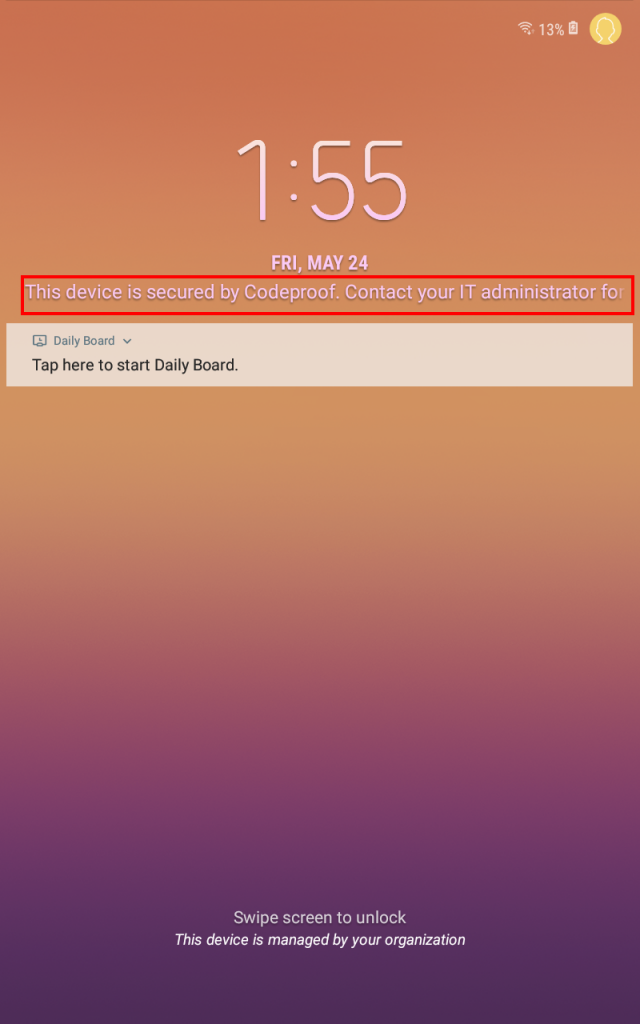 Custom Message for Blocked Settings:
See following blocked settings message examples:
1. App Permission management blocked: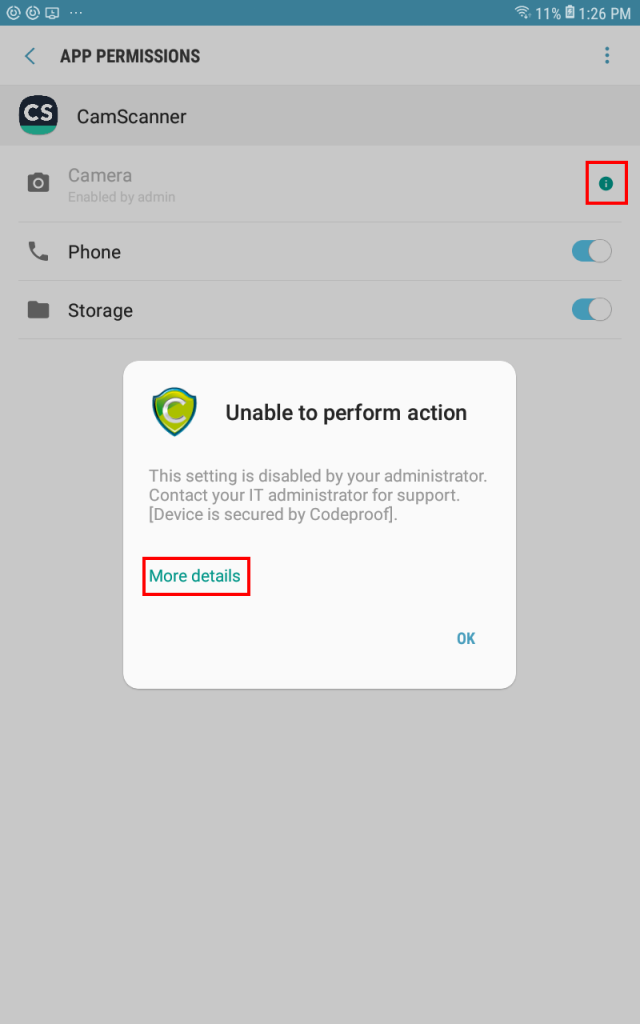 2. Detailed blocking message view: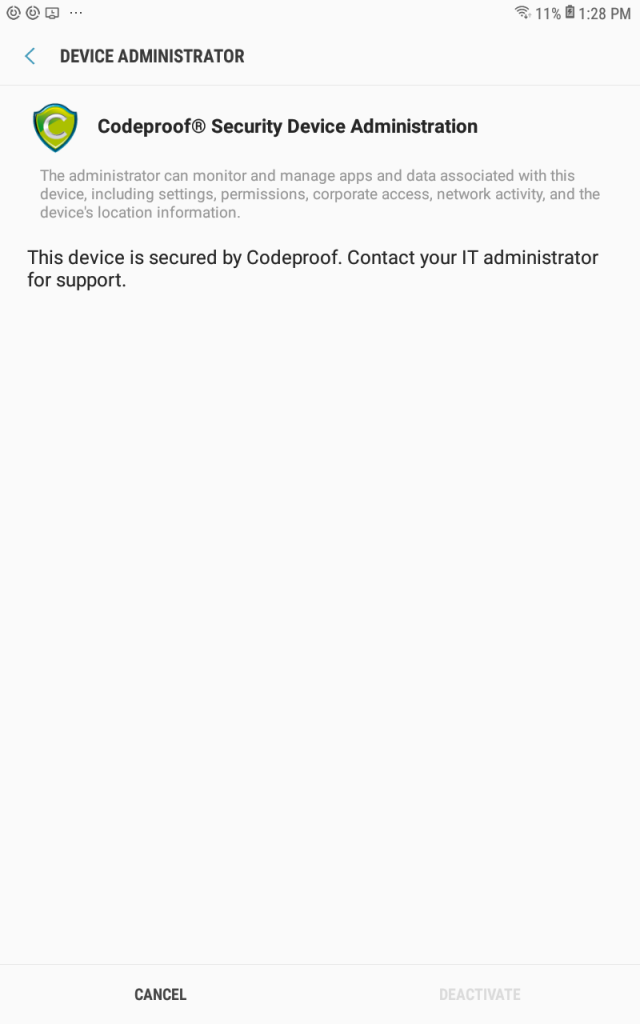 3. WiFi Settings Change Blocked: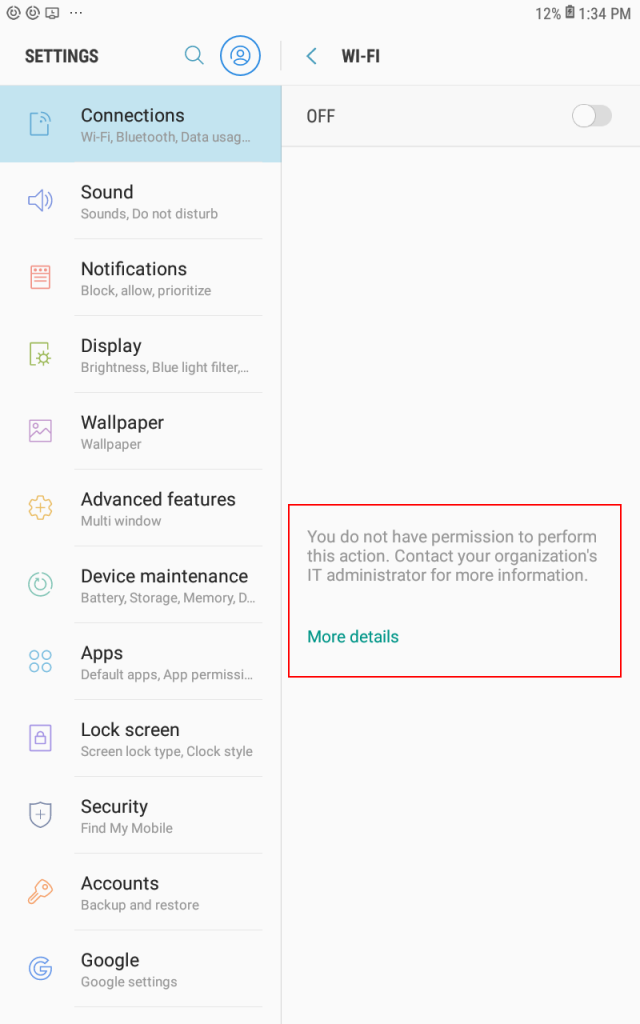 4. Date Time Change blocked: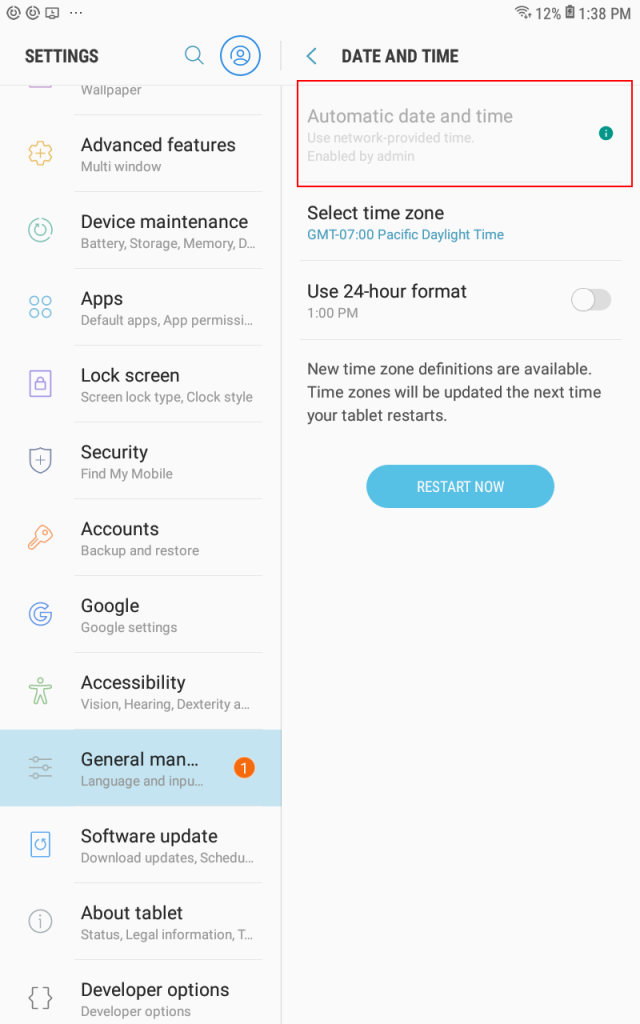 5. Adding New Accounts Blocked: