Turning off Personal Hotspot or Tethering in iPhone
Turning off Personal Hotspot or Tethering in iPhone
Updated by Satish Shetty
Codeproof MDM allows administrator to remotely turn on/off "Personal Hotspot" settings in iPhone. The personal hotspot setting is only available on certain phone carriers. To learn more about personal hotspot in iOS go here.
Along with this setting, other carrier related settings available to configure are "Voice Roaming" and "Data Roaming". These settings also can be remotely controlled through Codeproof MDM.
Below screenshot shows how to enable these policies in Codeproof cloud console.
Note: The iPhone must be Supervised (device enrolled to MDM using Apple Business Manager).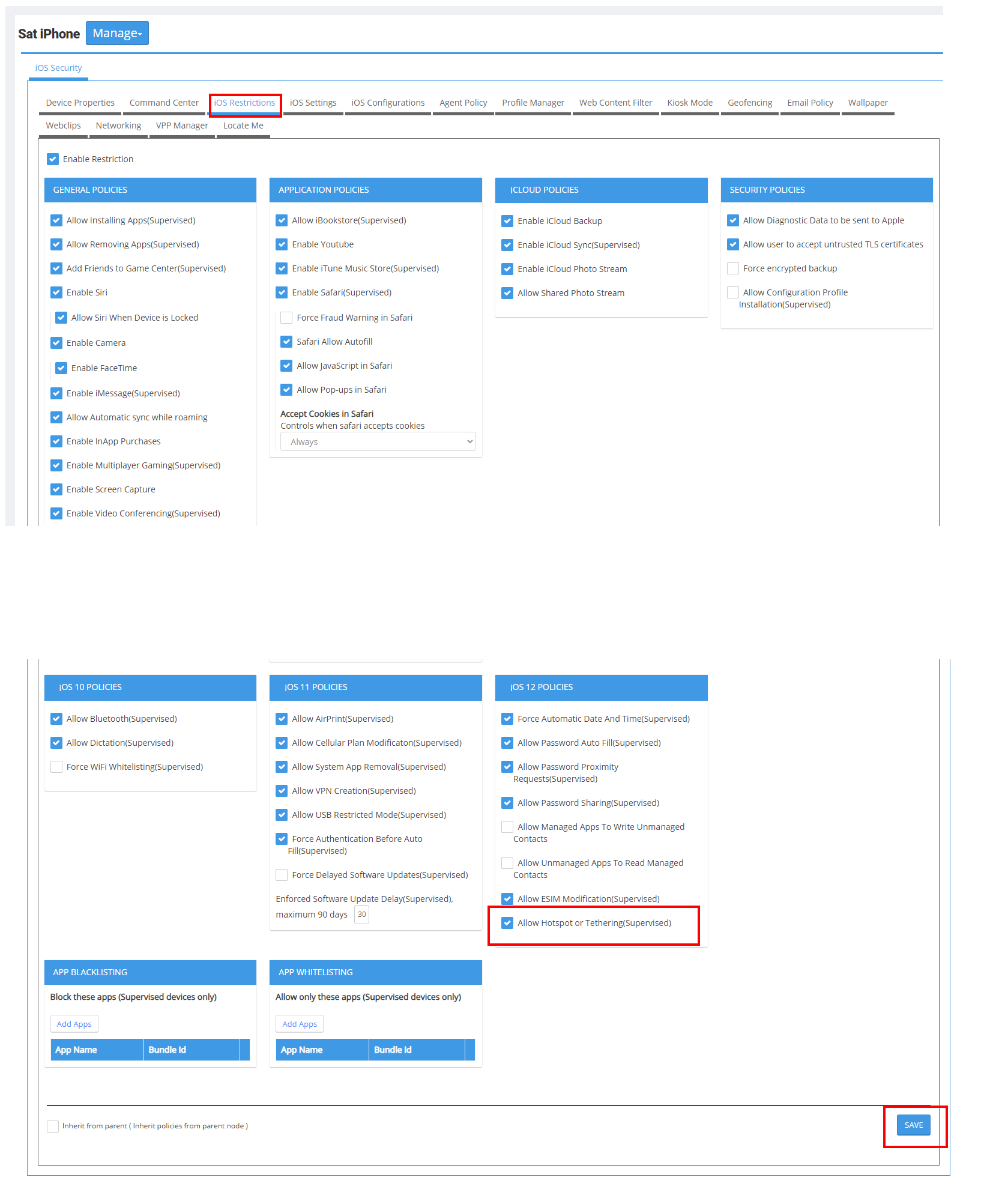 In order to view or modify the hotspot, Please open the "Settings" app. See below.