Updated by Satish Shetty
The EMM administrator can use the Device Enrollment Wizard to enroll mobile devices from the dashboard. The Device Enrollment Wizard generates enrollment instructions and sends it to end-user or to Administrator automatically.
Steps:
Select the "Enroll device" from the "Manage" menu.
In the wizard, enter display name such as employee name, phone number or any name.
Select the type of device. Such as iPhone, iPad, Samsung Phone, Samsung Tab, LG Phone, LG Tab or Android for Work (Motorola, Asus, Lenovo, Huawei ..etc). For iPhone & iPad, the wizard generates a signed MDM profile to download and install via Safari browser.
Select the type of enrollment. For iOS, they are Profile based or App based enrollment. For Android, they are, install APK of MDM app or install MDM app from Google Playstore.
Now enrollment instructions will be generated.
Now send the enrollment instructions to device via either email or SMS.
See below screen illustrations.

>
iPhone/iPad Enrollment: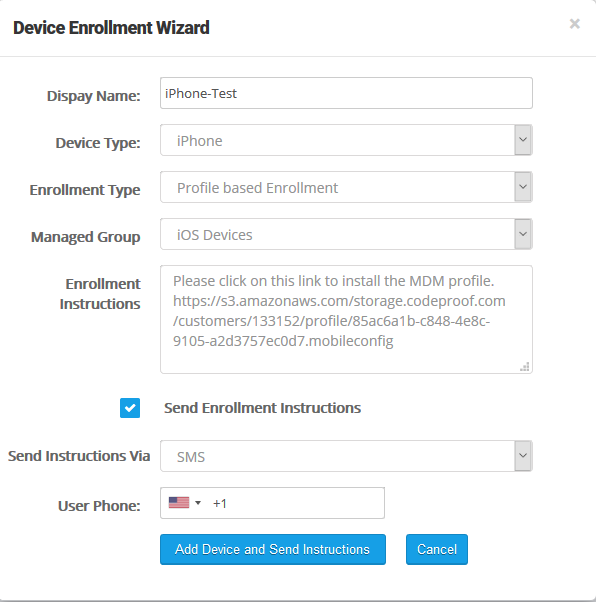 Samsung Device Enrollment: