Updated by Satish Shetty
With the Codeproof EMM Platform, IT administrators can easily send bulk SMS text messages to mobile devices directly from the Codeproof cloud console with just a few clicks.
1. Send an SMS text to all the phones in the group "iOS Devices". See below image illustrations.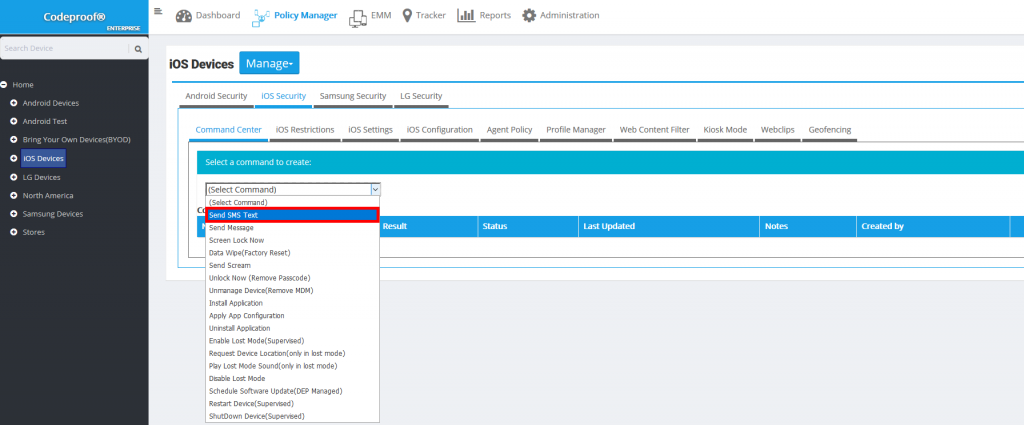 2. Send an SMS Text to a single iPhone. See below.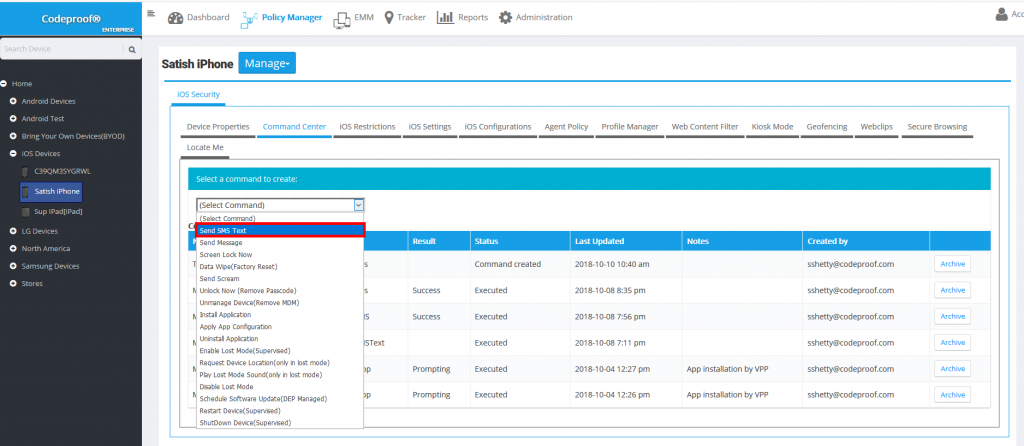 3. Edit the message and send it. See below.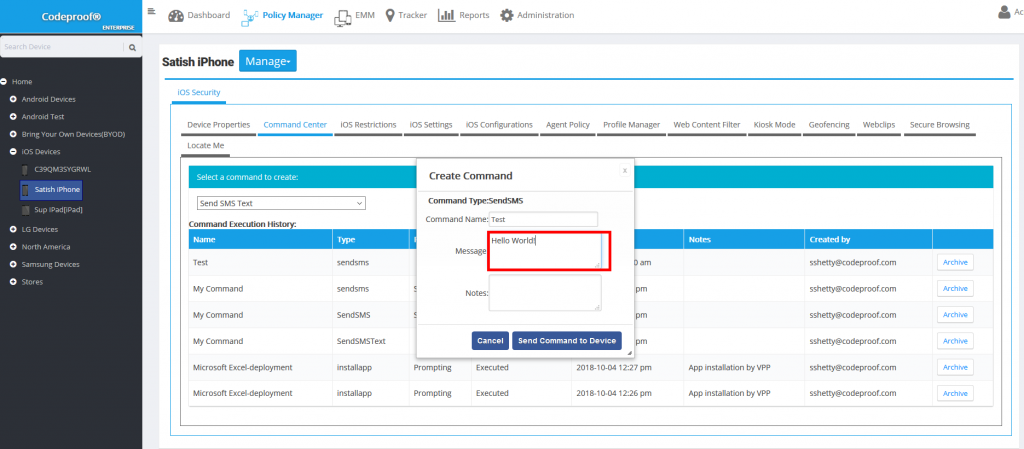 4. Message will appear in the iPhone or Android Phone. See below.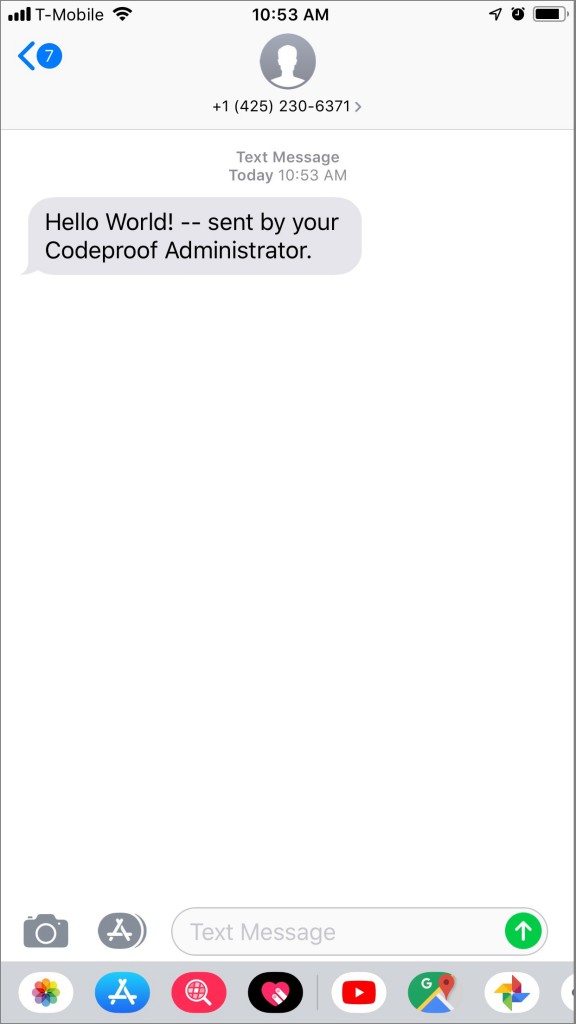 NOTE: Follow the same steps to send an SMS Text to Android Phones.