Secure Browser and Web Content Filtering
Secure Browser and Web Content Filtering
Updated by Satish Shetty
The Codeproof MDM platform now offers an advanced feature for administrators to remotely control website access for devices under management. The platform's integrated browser app allows for the creation of a whitelist or blacklist of websites based on URL and keywords. This feature enhances mobile security by blocking potentially malicious websites based on their content. The Codeproof browser app eliminates the need for any additional browser apps on the device and ensures full security by disabling other browser apps. This can be achieved by using the Codeproof App Manager, which allows for the blocking of default apps and the enabling of selected apps, including the Codeproof browser app. For more information on application whitelisting using the Codeproof App Manager, please refer to this link.
Here are the steps:
Login to Admin Console here.
Go to Mobile Policy Manager from top menu.
Make sure to deploy Codeproof secure browser APK to all the enrolled devices (To request an APK file, please email support@codeproof.com).
Select a group of devices or a single device. On right side, go to "Andriod Security" then go to "Secure Browsing" tab.
Input the list of allowed websites, blocked websites..etc and hit "Save". See below.
Admin Panel: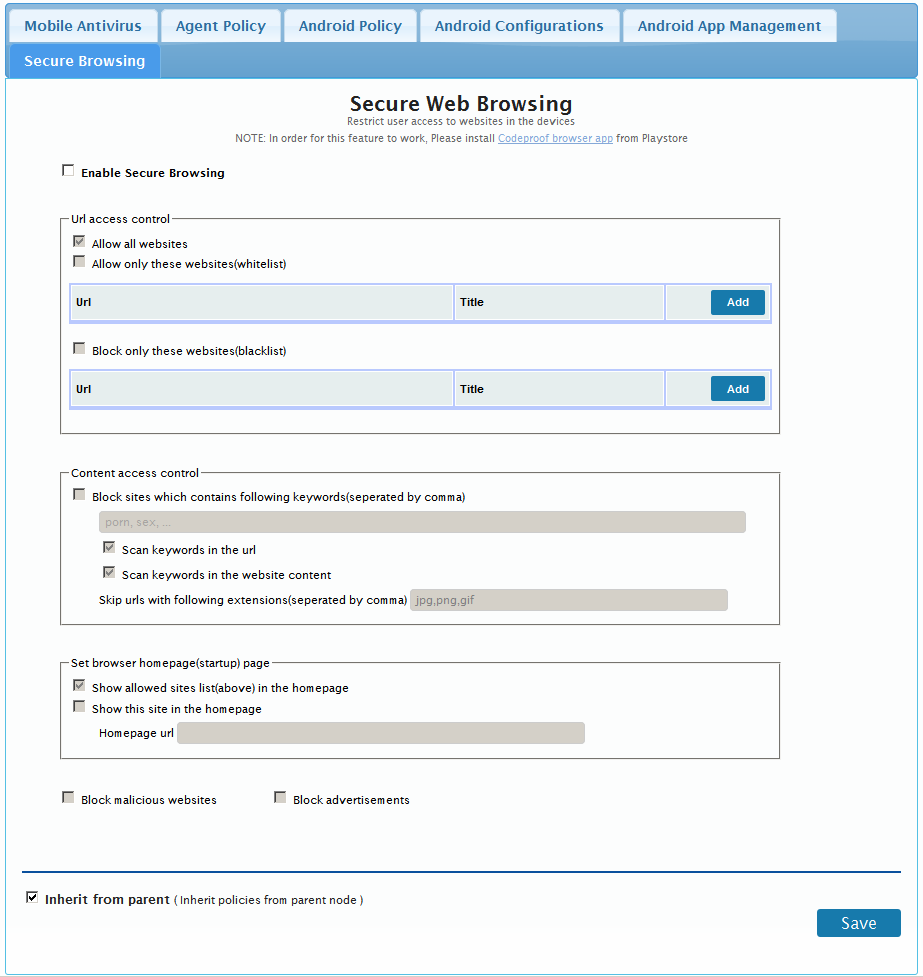 Web shortcuts:
Admin can select to show a list of "Allowed sites" in browser homepage (start page). These sites will become web shortcuts for end user to access, so that end users don't have to type the long url. The other option is to set the browser homepage to a particular page. See below.

Browser App screens: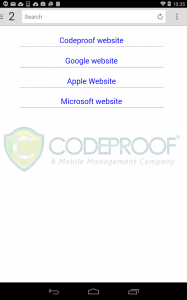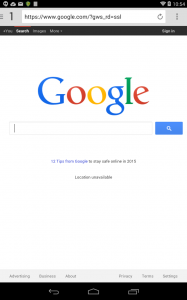 Url contains blocked keywords: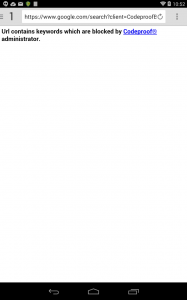 Site is blocked by Administrator: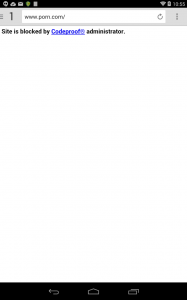 Advertisement website is blocked by Administrator: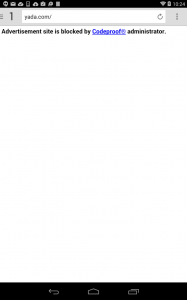 Note: Secure browser app is not available in the Google Playstore, please reach out to support@codeproof.com for an APK file.