Configuring Microsoft Exchange ActiveSync Email on LG devices
Configuring Microsoft Exchange ActiveSync Email on LG devices
Updated by Satish Shetty
Using Codeproof MDM platform, IT administrator can remotely configure Office365 or Microsoft Exchange ActiveSync email account in LG Phones and Tablets.
In the "Mobile Policy Manager", Select a single or a group of devices, then on right side panel, select "LG Security" and then select "Email Policy" tab and click on "Add Email Configurations" button.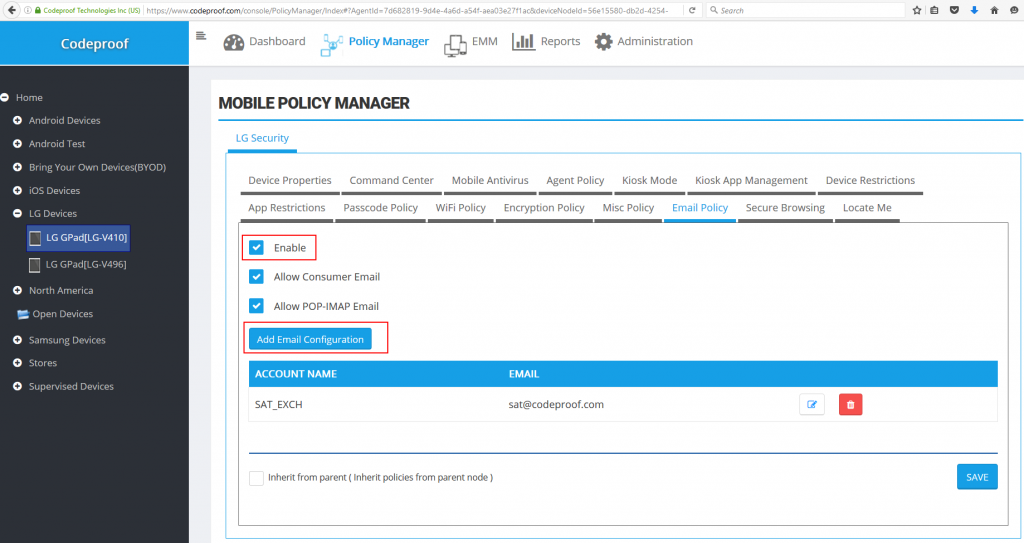 From the Account Type, select "EXCHANGE" then fill the forms.
For configuring "office365" Email account, Please enter following info
Exchange Server Address: outlook.office365.com

Username: <email-address->

Password: xxxxxxx
See below for details: