Updated by Satish Shetty
The IT Administrator can remotely manage the Android system & security updates. This is available in the Android Oreo and above versions of the Android devices. The following three update policies are available.
Automatic Update
Scheduled Update Window
Postpone Update
Automatic Update: The update will happen automatically in the device without any user interaction or prompt. See below image illustrations.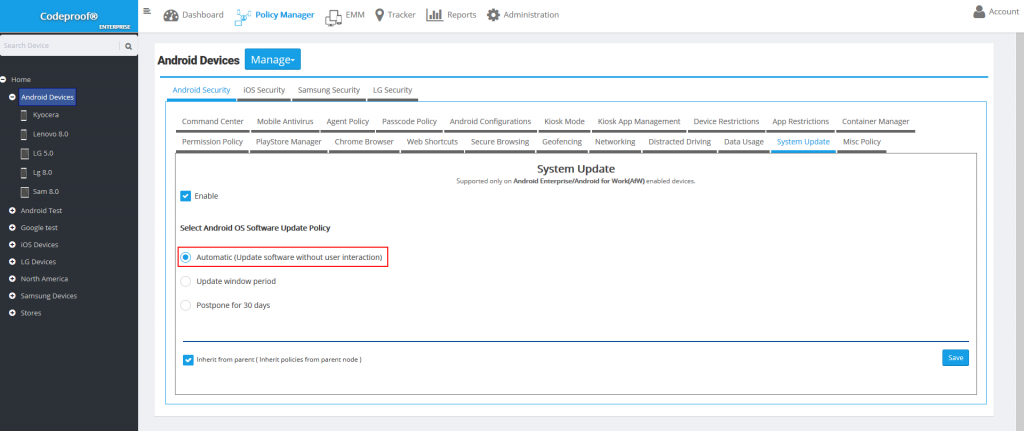 Scheduled Update Window: Update can be scheduled to happen at off peak work time. For example in the middle of the night. See below image illustrations.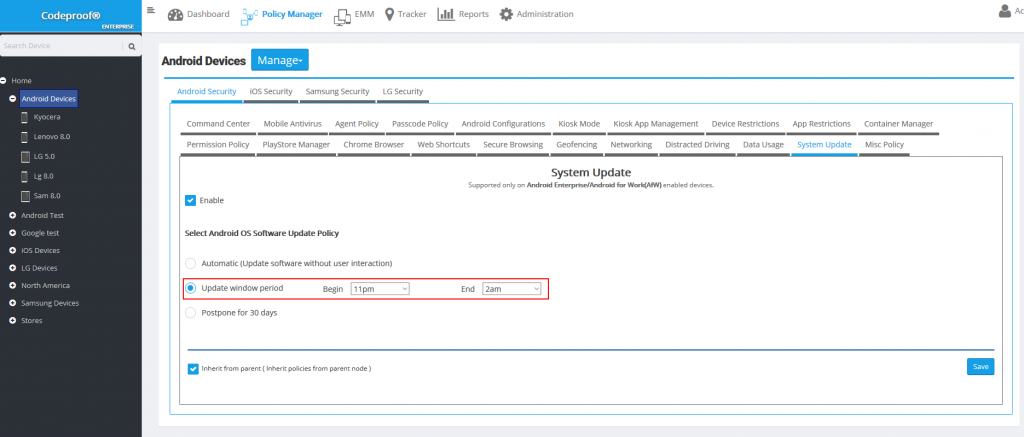 Postpone Update: Update can be postponed for 30 days. After the 30 days buffer, the update will happen automatically. See below image illustrations.
>