Advanced Mobile Kiosk Manager
Advanced Mobile Kiosk Manager
Updated by Satish Shetty
The Codeproof MDM/UEM platform offers comprehensive, advanced kiosk device lockdown management capability for Android devices, including:
App Manager: A custom launcher app that provides better overall lockdown management.
Multi-App Kiosk Mode: Allows multiple whitelisted apps in the device home screen and allows launch and use of only these apps.
Single App Mode: Runs a single app only in full screen mode at all times.
Lock Task Mode: Enabling this policy blocks Quick Settings, the power button and other screen over lays. This policy is very strict, and allows ONLY whitelisted application packages to be run.
Screen Layout and Icon Positioning: Allows MDM to customize app icon positioning to be applied to all devices.
Device Labeling: Displays a custom label (such as a truck or store ID number) to each device home screen for unique identification.
Device Branding with Company Info: Allows a title and sub-title at the top of the device home screen for branding or other purposes.
Background Wallpaper: Applies a company logo or other custom wallpaper to the device home screen.
Screen Lock: Mutiple user ID and PINs can be established for access to the Codeproof Kiosk screen to provide unique access credentials for multiple users. This can be particularly uses in the case of mobile point of sale (POS) systems.
Built-in WiFi Connectivity: Codeproof offers WiFi manager functionality within the Kiosk home launcher app (App Manager) so that the Settings app can be blocked while still allowing the user to connect to nearby WiFi networks using WiFi Manager.
Codeproof Kiosk Home Screen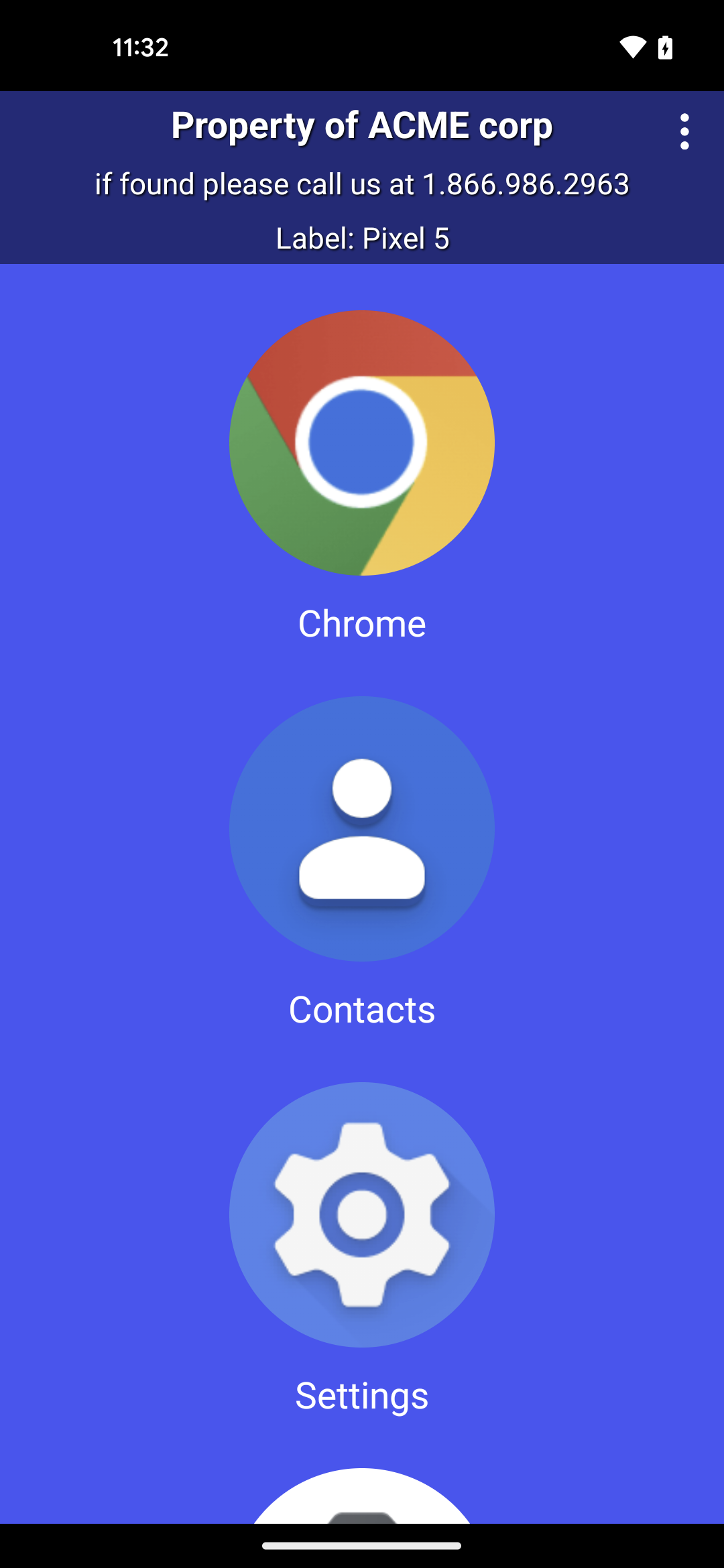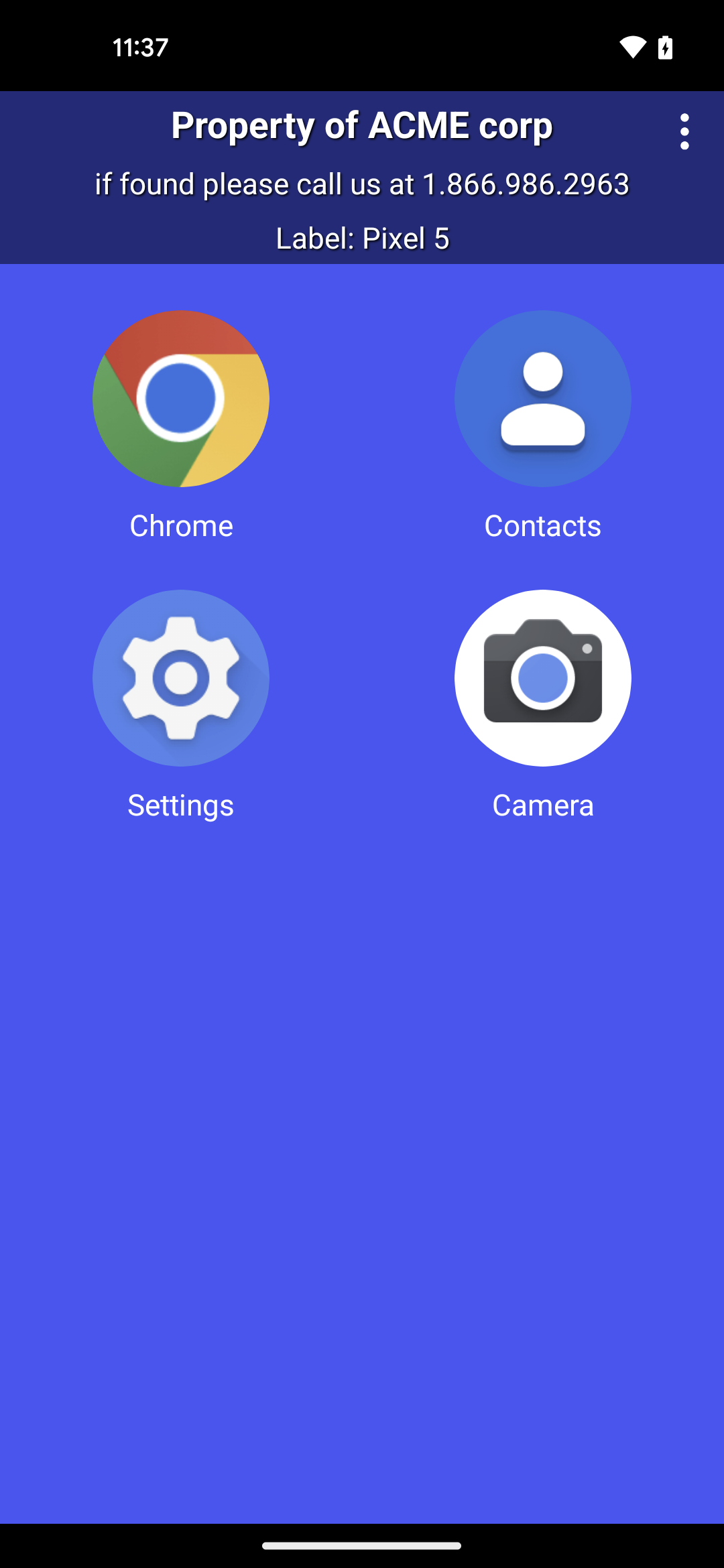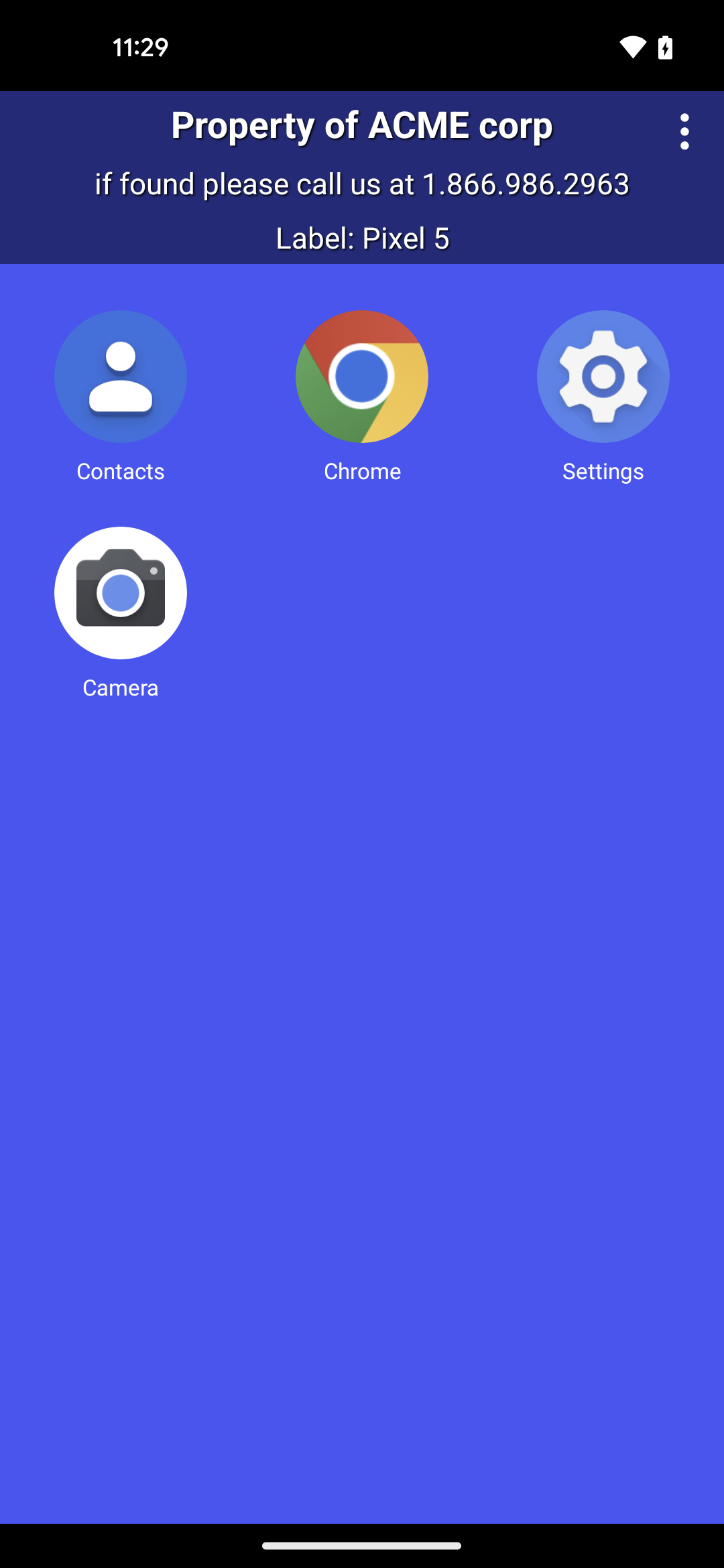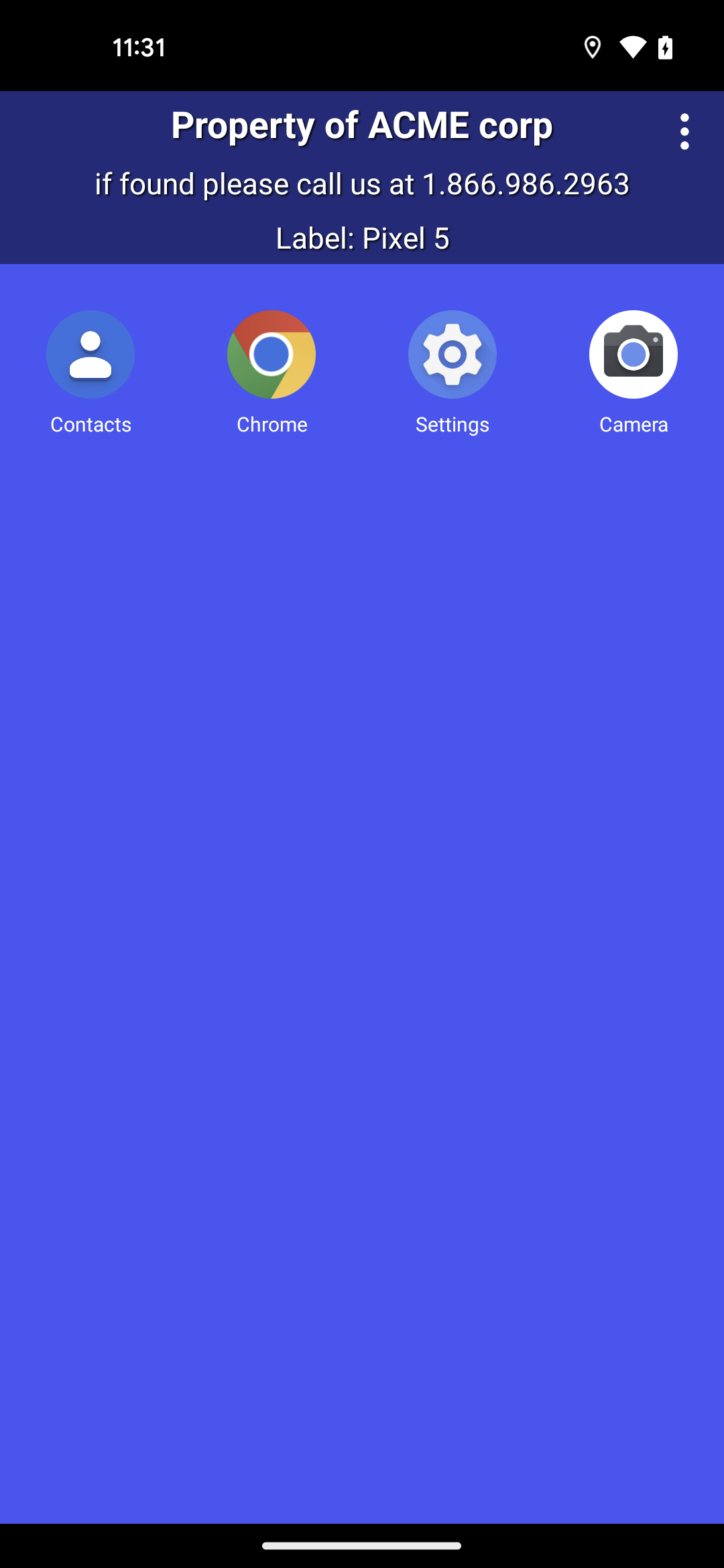 Kiosk Dotted Menu Functions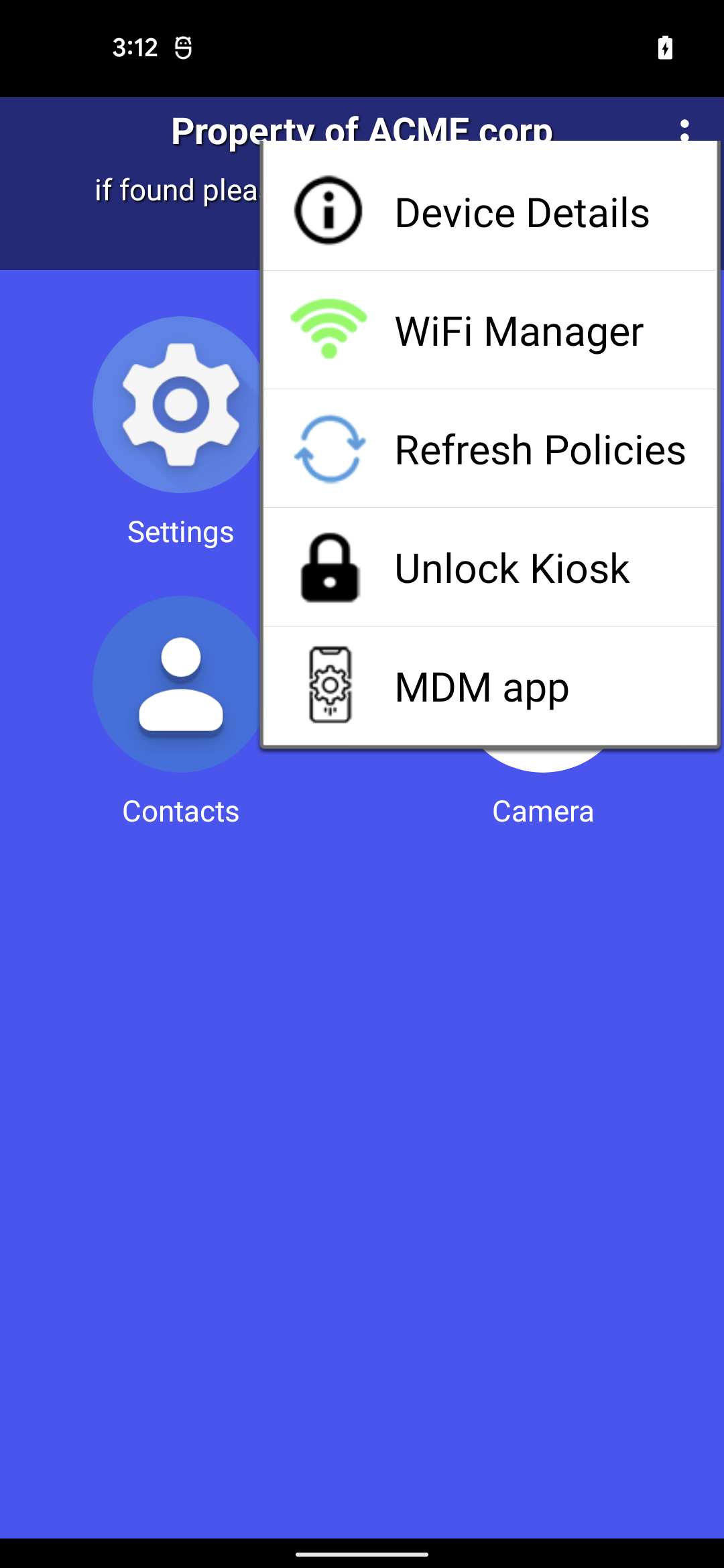 Codeproof WiFi Manager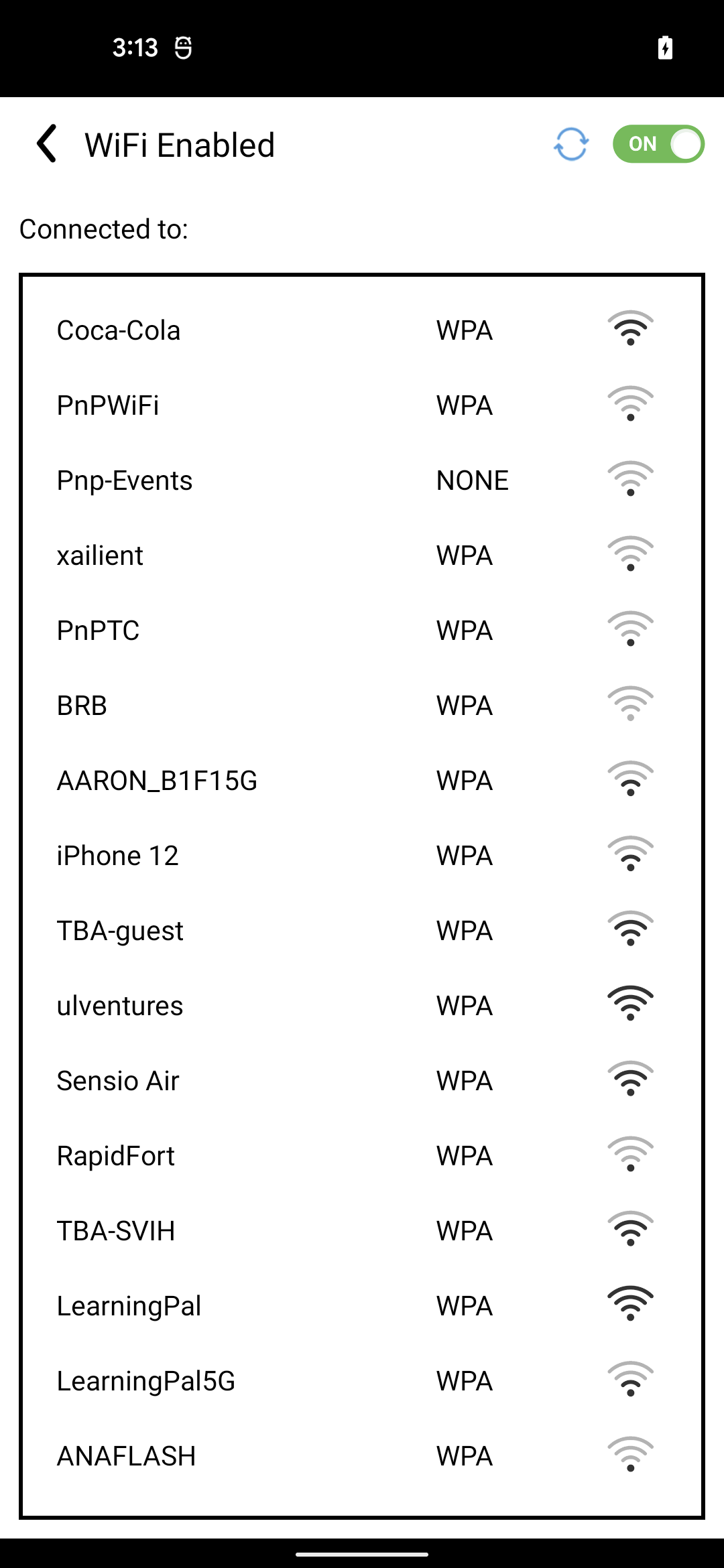 Cloud Console Admin Panel