Updated by Satish Shetty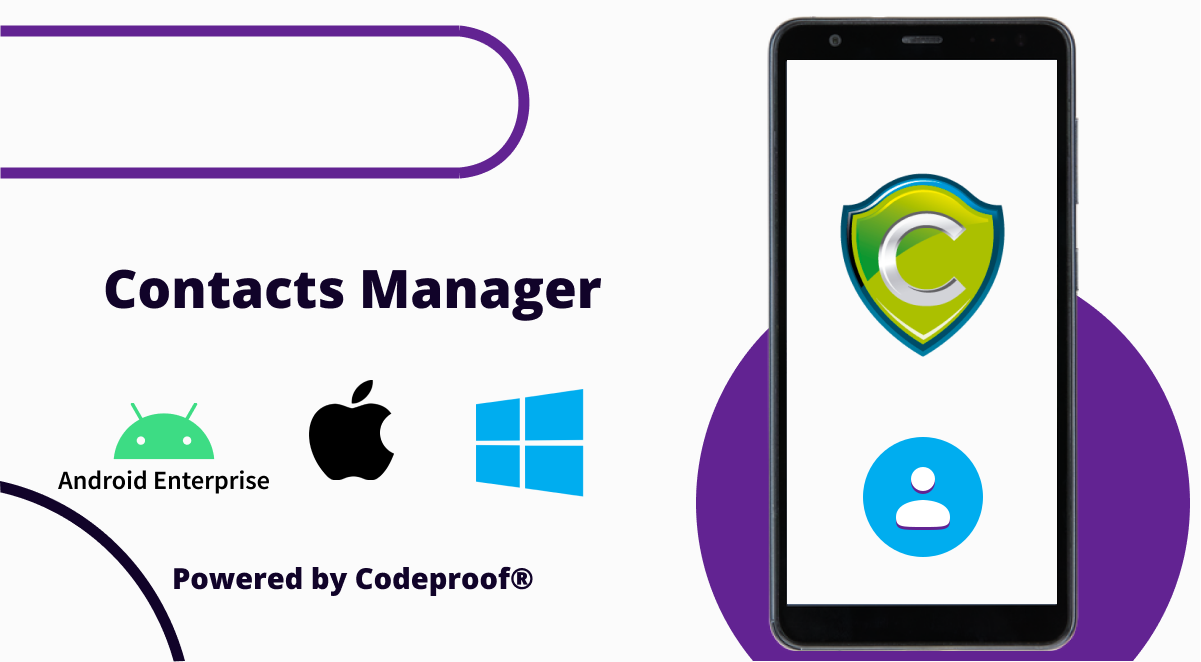 The Codeproof platform make it far easier to organize all your contacts and communications in one place. The EMM Administrator can remotely publish and manage business "contacts" centrally through Codeproof platform. The contacts management becomes so easy now. The contact upload operation will not overwrite the existing user contacts in the device. The following contacts management features are available.
Contact Management Functions:
Add Contact: Enter a single contact info.
Import Contacts: Import contacts from a .VCF file or .CSV file.
Export Contacts: Export contacts to a .VCF file or .CSV file.
Delete All: This function will delete all the contacts.
Currently the following contact fields are supported:
First Name
Last Name
Nick Name
Title
Company
Mobile Phone
Work Phone
Email
Work Address
Home Address
Notes
The Contact Manager interface in the Policy Manager.: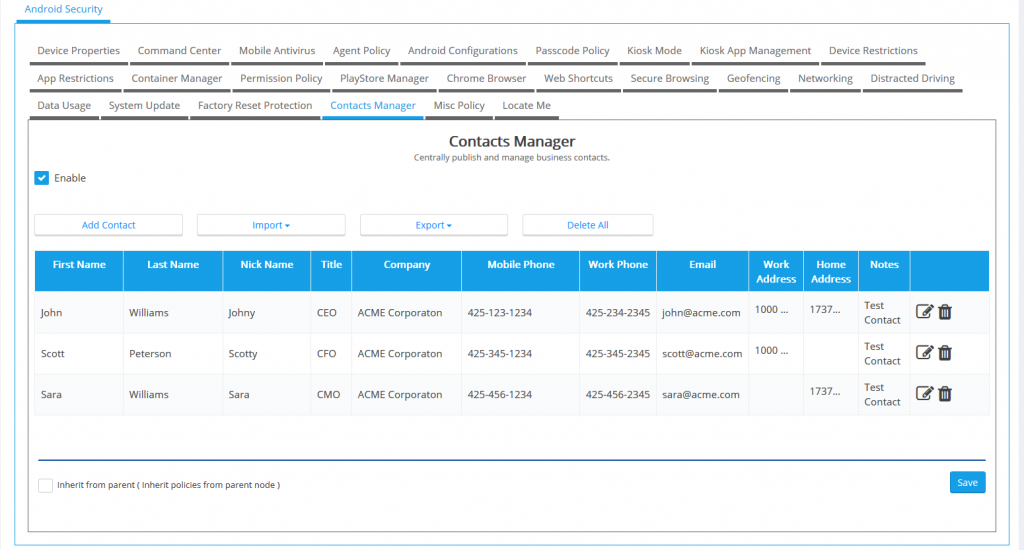 The "Contacts App" is listing the Contacts: