Prevent end users from disabling GPS Locations
Prevent end users from disabling GPS Locations
Updated by Satish Shetty
The Codeproof platform offers a new policy where admin can forcefully prevent end-users from turning off the GPS location services. This policy is available on Android Pie (9.0+) and above versions. With this policy, Now Administrators don't have to block the entire "Settings" app, instead they can block only location settings and other required settings.
To enable this policy follow these steps.
Steps:
Login to Codeproof Cloud Console.
Go to Policy Manager using the top menu.
Select a device or a group and on the right side go to "Android Security" and then go to "Device Restrictions".
Check the "Block Location Settings Changes" policy and hit "Save".
Now the GPS location can not be turned off using the Settings App. See below image illustrations.
Admin Console - Policy Editor: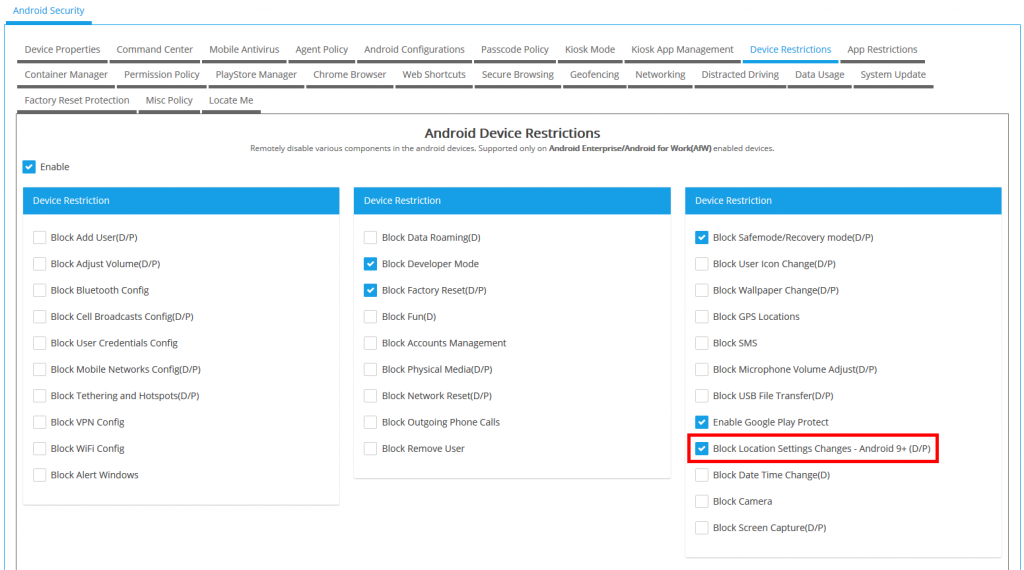 Device:
In the device, Open the "Settings" app. The location is enabled but can't be turned off. See below image illustrations.