Various Android MDM options
Various Android MDM options
Updated by Satish Shetty
Below are the various Android MDM options available from Codeproof EMM Platform.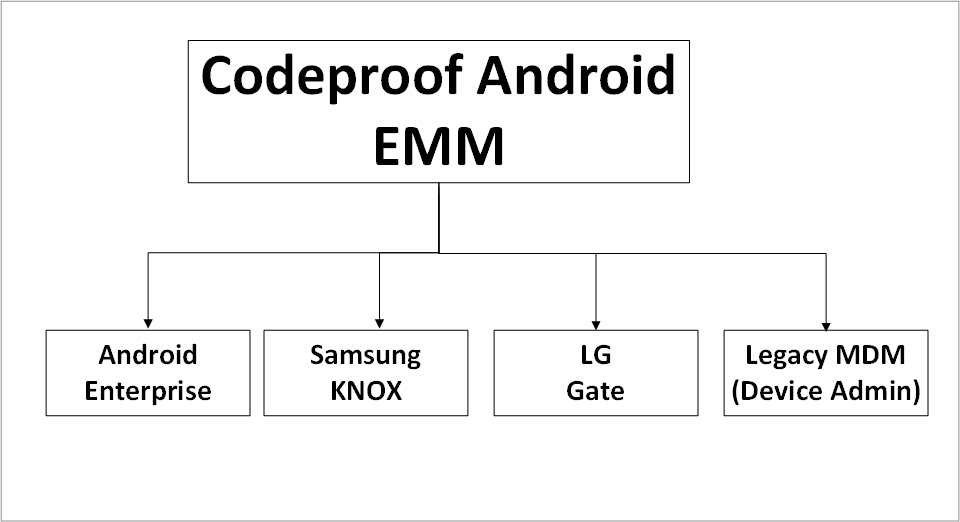 Android Enterprise/Android For Work (AfW)
Android Enterprise is the latest EMM framework available for all types of android based devices. The complete setup instructions are here.
Supported on Marshmellow and above (Android 6.0+).
Supports all OEMs (Samsung, LG, Motorola, Kyocera, Sony, Lenovo, Nexus ..etc).
Full control of company owned devices (Factory reset is required during the setup).
BYOD container management for employee owned phones.
Managed Google playstore - remotely push apps from Google playstore and apps auto-update.
If you have any difficulties, Contact Codeproof support here.