How to turn off Google Play Protect on managed devices
How to turn off Google Play Protect on managed devices
Updated by Satish Shetty
Google Play Protect automatically scans for harmful and malicious apps (APKs) and blocks them from being installed. This is a valuable security feature, especially in scenarios where end-users attempt to install apps not approved by the enterprise. The scanning feature automatically reviews apps and prevents their installation.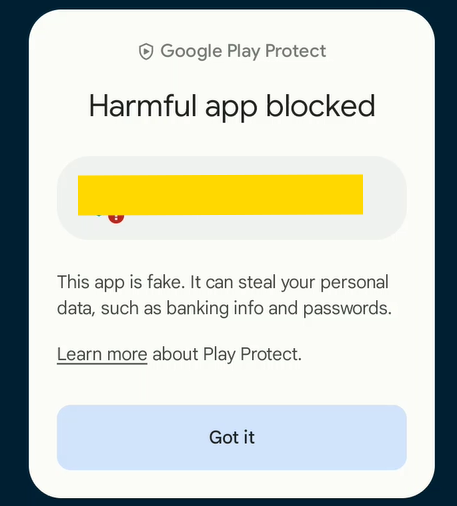 If an MDM administrator wishes to disable Google Play Protect, there is currently a two-step process available to deactivate it on managed devices.
1. Turning off ENSURE_VERIFY_APPS in the MDM Console:
Ensure that the policy ENSURE_VERIFY_APPS is turned off in the MDM/UEM console. This step doesn't deactivate Google Play Protect itself; rather, it grants users the capability to deactivate Play Protect if they choose to do so.
Follow these steps to disable the policy in the Codeproof UEM/MDM Cloud Console:
Open the Codeproof UEM/MDM cloud console.
Go to "Policy Manager" from the top menu and then select the desired device or profile from the left-side device tree.
Navigate to the "Device Restriction" Policy tab on the right-side panel.
Locate the checkbox labeled "Enable Google Play Protect" and uncheck it, then click "Save" in the bottom-right corner of the screen.
For visual guidance, please refer to the attached screenshot.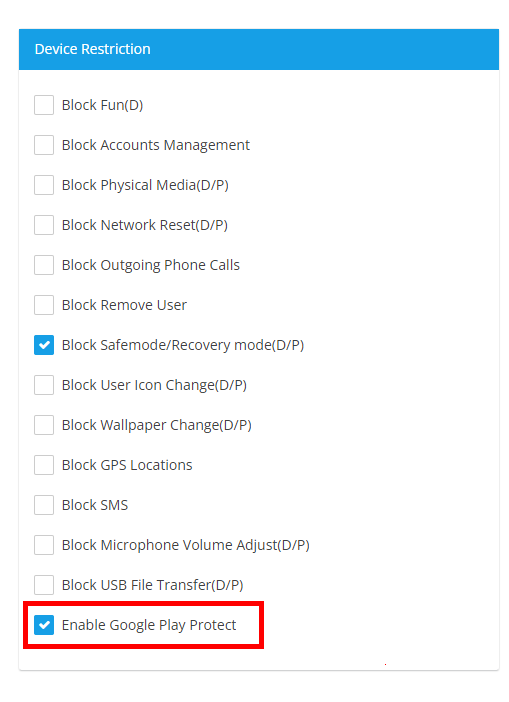 2. Turning off Google Play Protect on the device:
Open the Google Play Store app on the managed device.
Tap the profile icon located at the top right.
Access Play Protect Settings by tapping the three horizontal lines in the top-left corner to open the menu. Scroll down and select "Play Protect."
In the Play Protect settings, you'll find the option "Scan device for security threats." Tap the gear icon (settings) next to it and toggle off the "Scan device for security threats" option.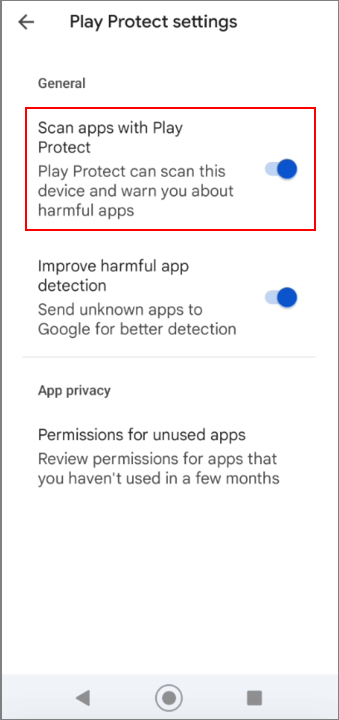 Once Google Play Protect is disabled, the device will no longer undergo scans for harmful apps, which could potentially increase vulnerability to malware attacks.
If you're a user of a Managed Device and wish to disable Google Play Protect, you can reach out to your MDM administrator for guidance.
There are several reasons why an MDM administrator might choose to disable Google Play Protect:
To deploy internal APKs that are not published on the Play Store.
Improving device performance.
Reducing battery drain caused by Google Play Protect.
If you're concerned about your device's security, consider discussing the risks of disabling Google Play Protect with your MDM administrator.