Updated by Satish Shetty
To make device enrollment easier, The MDM Administrator can create a separate enrollment account in Codeproof console for device enrollment purposes. The enrollment account can only be used for "device enrollment" in the device. This account cannot be used for dashboard login. The enrollment account can be shared with the employees who can enroll their devices.
Step 1:
Login To Cloud Console. Then go to "Administration" panel from the top menu.
Select "Add New" to create a new administrator account.
Create a new user for example mdm@yourcompany.com
Make sure to select the User Role "Enrollment" (The Enrollment role cannot login to admin portal(dashboard). Only used in the device for the enrollment purpose)
Now this new account can be used to enroll the devices. See below image illustrations.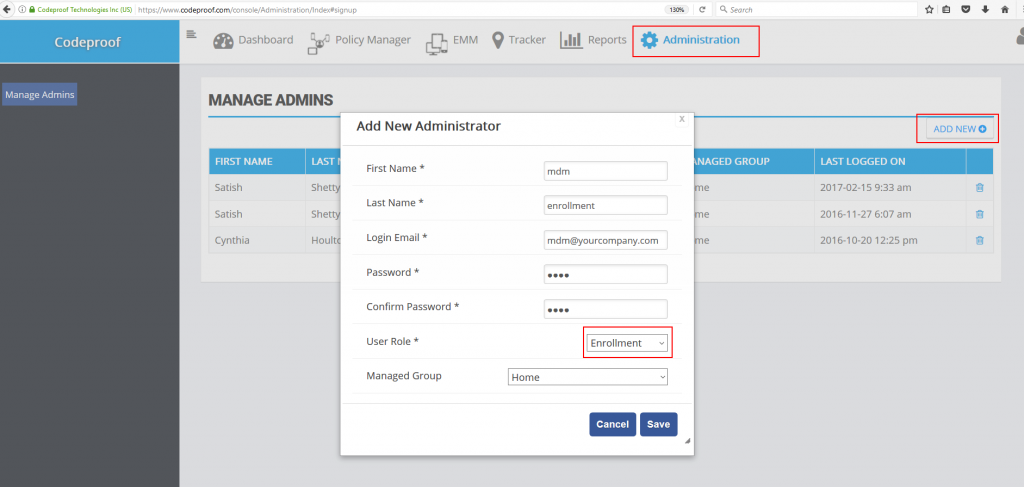 Step 2:
Now generate the enrollment instructions using the "Device Enrollment Wizard". More info here.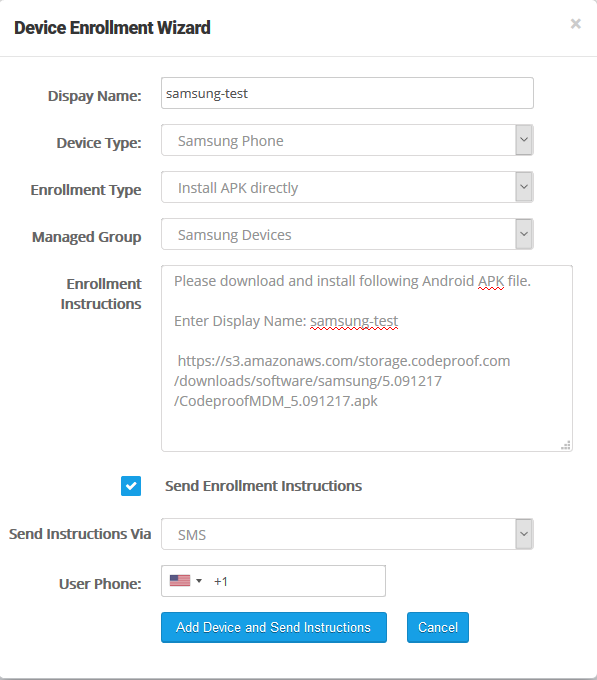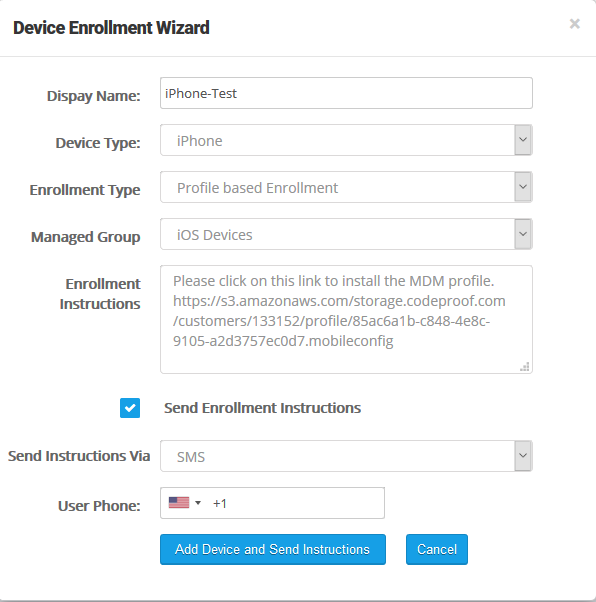 Step 3:
After installing the above MDM app (in case of Android) , Open the App and enter following data. In case of profile-based installation(iOS), no data entry needed in the device.
Codeproof Account Id: mdmsignup@yourcompany.com
Password: xxxx
Display Name: (This name is shown in the Codeproof Dashboard to identify the device)
See below image illustrations.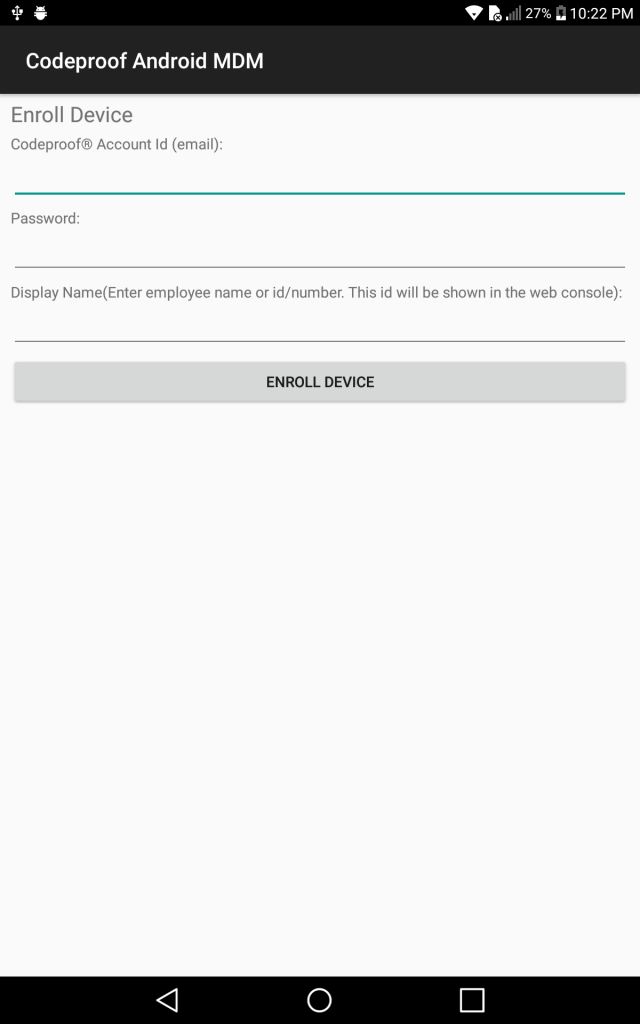 For questions/comments, please email us at support@codeproof.com