Updated by Satish Shetty
The Codeproof platform offers a set of MDM restriction policies for distracted driving purpose. These restriction policies are enforced automatically while the vehicle is in motion and the policy enforcement will be removed when the device exit the vehicle. The device motion activity is detected using a low powered sensors data. For a greater driver safety, the Transportation, Trucking and Taxi companies can make use of these restriction policies.
Currently the EMM Administrator can block following.
Block Phone while driving
Block Texting while driving
Suspend/block any apps while driving
Policy Manager Screen :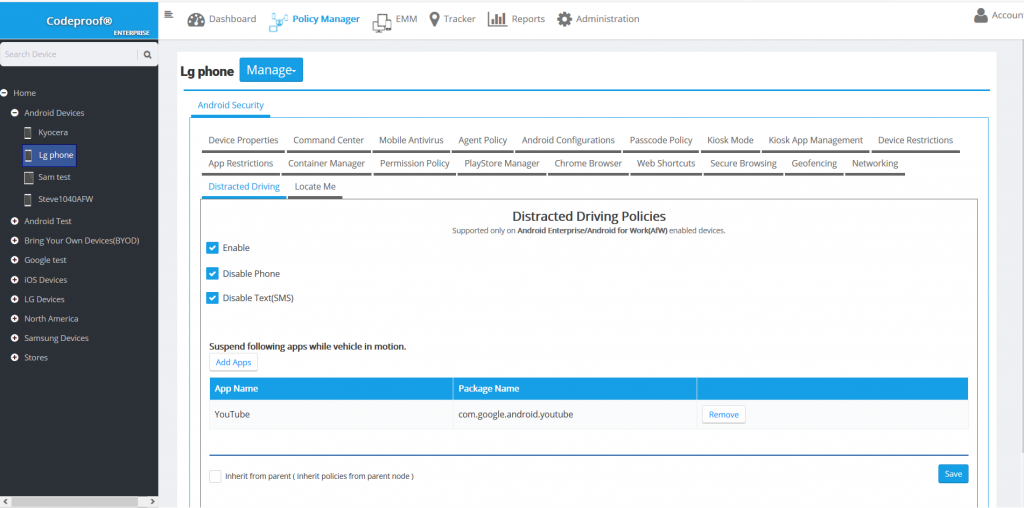 PDF guide is here