Apple iOS Software Update
Apple iOS Software Update
Updated by Satish Shetty
Using the Codeproof MDM/EMM Platform, The IT Administrator can remotely manage the iOS software updates on hundreds of iPhone and iPad devices simultaneously. The device must be supervised.
Here are the steps.
Login to Cloud Console and then go to Mobile Policy Manager from the top menu.
Select a iOS Device or a group devices from the left-side tree panel.
Now go to "Command Center" from the right side tab.
Select "Schedule Software Update" Command to push the software updates remotely.
Select "Schedule Software Update" Command: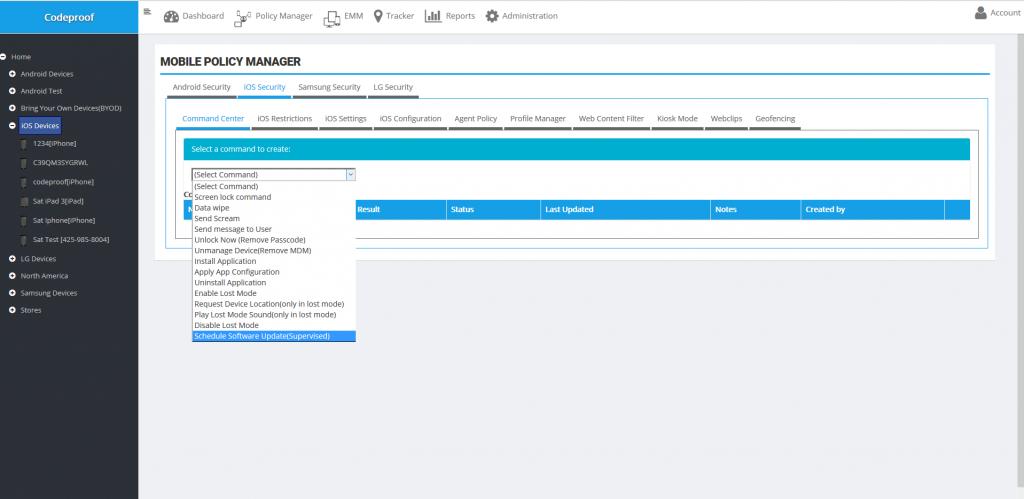 Select the software update types:
Download and install the software update
Download the software update without installing it
Install an already downloaded software update