Updated by Satish Shetty
The Codeproof platform offers a QR code based device enrollment method, which makes enrollment fast and easy. No enrollment login and password is required. In order toenroll a devicevia QR code,please follow the below steps:
Login to Codeproof Cloud Console
Select EMM from top menu and then select ΓÇ£Device EnrollmentΓÇ¥ on the left-side
On the right-side panel, select the group (profile) that you want to have the devices enrolled
ClickΓÇ£Generate QR Code,ΓÇ¥ as shown below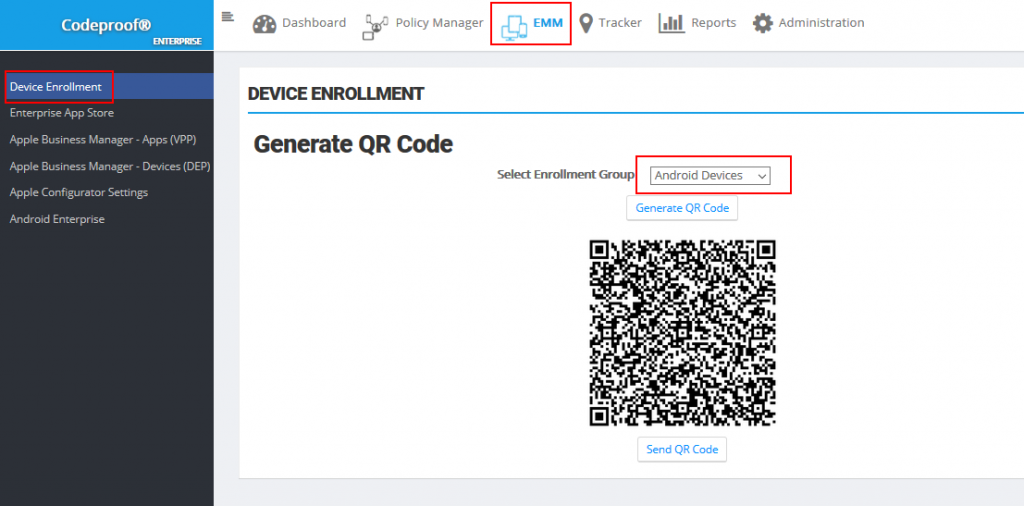 Open the Codeproof app
Under "Select Enrollment Type," choose "QR code enrollment"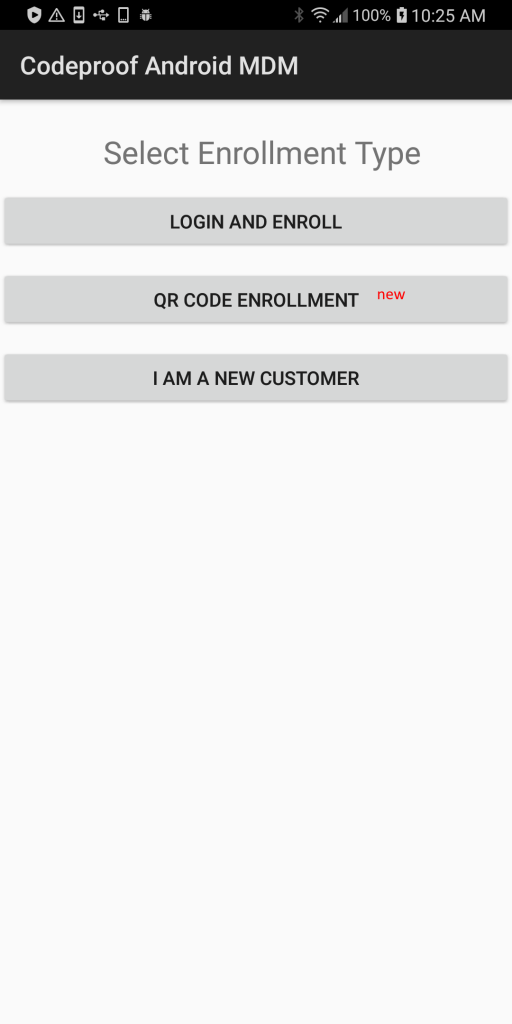 Click on "Scan," which opens up the camera
Scan the QR code to complete the enrollment